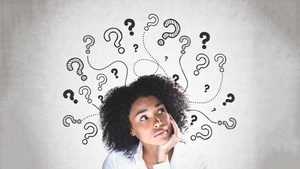 frequently asked questions
Parabens are classified as a preservative that may allow products to last longer. However, they can cause curly hair to dry out and frizz which is not optimal for the health of your hair. So, there are NO parabens in our formulations or products.
No, our products do not contain sulfates.Sulfates can strip the hair of its natural oils. As many of you know, curly hair can dry out fast so there are NO sulfates in our formulations or products.
Silicones are synthetic ingredients that are often used in hair products to give that feeling of slip in hair products. However, it coats the strands and with regular use, it can result in a buildup that may weigh down your hair. So, there are NO silicones in our formulations or products.
We are proud to say that our products are made in the USA.
Yes, definitely! The Nourish & Shine® products are color-safe.
Some of our items contain Honey which is known and valued for its moisturizing properties, so we are not a fully-vegan line.
You may find our Curl Guide helpful. While it provides descriptions of different curl types, it also helps guide you to personalized product options that fit the needs of your curl with an easy, healthy hair ritual. 
To make shopping easy for you, we accept several forms of payment. Payment methods include: Google Pay, Visa, Mastercard, American Express and PayPal. 
When you order is over $50 you will get free shipping via Standard Ground Shipping. Please see Shipping Page for more information on shipping rates and timings. 
Samples are available with the purchase of select products.
Of course, you can always buy your favorite Nourish & Shine products right here on this site.
All orders have a 2-3 business day lead time upon receipt of order. Orders placed on weekends or during a holiday or promotion will have an approximate lead time of 3-5 business days upon receipt of order. The selected shipping method applies after order has shipped.
If you have any questions that weren't answered here, please send us an email to info@nourishandshine.com